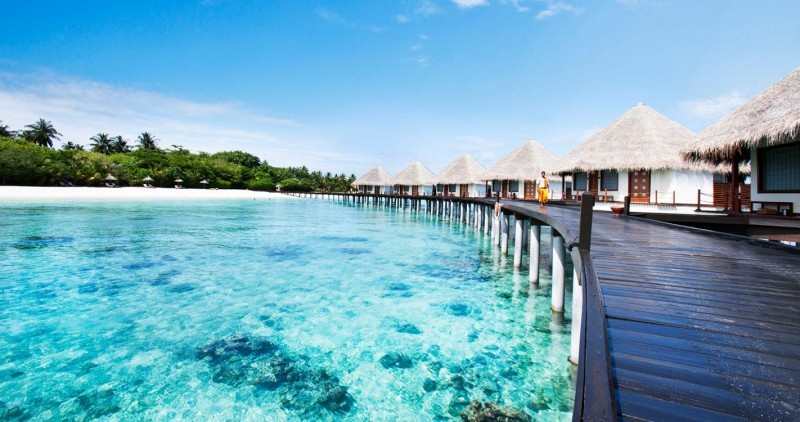 OFFER INCLUDES
*Bottle of sparkling wine will be place upon arrival
*Fruit platter – daily
*Mixed nuts upon arrival
*Canapés in the evening – daily
*Good night chocolates – daily
*Two varieties of fresh fruits provided – daily
*Espresso coffee making facilities – 24 hours in room
*Complimentary Wi-Fi access in all villas & public areas
*Complimentary Snorkeling equipment for all guests
*Complimentary Marine Life excursion ONCE during the stay (prior reservation required)
*High Tea, cookies and Savories served at the restaurant / In Villa at 1700 Hrs
*Snack Menu option for Lunch at the Main as an alternate for lunch at the Main Restaurant
*Set Menu option for Dinner at the Japanese Restaurant as an alternate for dinner at the Main Restaurant
(subject to prior reservation/ Minimum 03 nights required)
*20% discount on any one Dive package, ONCE during the stay
MINI BAR BEVERAGES - REPLENISHED ONCE DURING THE DAY
*Carlsberg Beer - 4 cans
*Orange and Mango Juice - 2 packs each
*Soft drinks (Fanta, Cola, Sprit, Tonic, Soda, Bitter Lemon) - 1 bottle each
*Chocolate - 2 bars
*Mineral water - 2 bottles
CONDITIONS APPLICABLE
a) Above offer valid for all Middle Eastern (BAHARAIN, CYPRUS, EGYPT, IRAN, IRAQ, ISRAEL, JORDAN, KUWAIT,
LEBANON, OMAN, QATAR, SAUDI ARABIA, SYRIA, TURKEY, UAE, YEMEN) & Asian nationalities except Japan.
b) Arrival and departure dates should fall within the travel period.
c) Bookings already confirmed and sold for this period are not eligible for this particular offer.
d) Christmas Eve Supplement, New Year Eve Supplement, Chinese New Year & Chinese Golden Week Supplements
will be charged as mentioned above.
Similar Offers